(BOOK REVIEW)
Some Social-Anthropological Obervations on Gotong Rojong Practices in Two Villages of Central Java. By KOENTJARANINGRAT. Cornell Modern Indonesia Project Publications, 1961. (Monograph Series).
Structural Changes in Javanese Society: The Village Sphere. By D. H. BURGER. Cornell Modern Indonesia Project Publications, 1957 (Translation Series).
Living Conditions of Plantation Workers and Peasants on Java in 1939-1940. Coolie Budget Commission. Cornell Modern Indonesia Project Publications, 1956 (Translation Series).
Some Factors Related to Antonomy and Dependence in Twelve Javanese Villages. By BARBARA DOHRENWEND. Cornell Modern Indonesia Project Publications, 1957 (Interim Reports Series).
(reviewed by Clifford Geertz)
The Javanese term gotong rojong--literally "collective bearing of burdens"--is peasant vernacular for a set of very concrete, specifically defined, carefully calculated practices ranging from the collective construction of village public works, through cooperative housebuilding, to mutual help patterns in agriculture. Recently, however, it has been awarded capital letters and redefined to mean a general spirit of selfless cooperativeness so as to become an essential element in the radical nationalist ideology which now dominates Indonesian politics. In introducing his "Conception" of "Guided Democracy" in 1957, President Sukarno attacked as alien and un-Indonesian the "freefight Liberalism" of "vulture capitalism," which had apparently characterized the Republic thus far, saying that it should be replaced by a more properly indigenous and morally superior spirit: Gotong Rojong. Only if the native Indonesian spirit of idealistic social service which animated the nation's peasantry could come to pervade also its elite could national regeneration be achieved.
Just precisely what gotong rojong, lower case, is on the ground, however, was not asked. Dr. Koentjaraningrat, however, has asked, in this excellent, carefully documented analysis of collective activities in two villages in the Seraju drainage of south central Java. Tjelapar, the first village, is a hill settlement, rather more isolated from urban contacts than most Javanese villages; Wadjasari, the second, is a coastal community, having close connections with a town some fourteen kilometers away by good road. Koentjaraningrat traces the actual patterns of gotong rojong cooperation in the two villages, finding seven different types in all. The frequency of these practices is greater in the less urban setting, casting, he thinks, some doubt on the degree to which they can be transferred to settings which are not almost wholly agricultural. Further, most types of gotong rojong do not flow from "a spontaneous desire to serve the community"; but rather "fear of ancestral spirits," "fear of public criticism," and "the principle of reciprocity" emerge as motivating forces. Koentjaraningrat concludes with a hope that the gotong rojong spirit can be made "a feature of the personality, or character, of all the Indonesian people and not only of the rural people ... so that the majority of Indonesians would like to serve society and not be concerned solely with their own individual interests." But little in his beautifully executed study lends much support to such a hope.
Both the Burger translation and that of the Coolie Budget Report are very valuable additions to the literature in English on Indonesia. Burger's study--the second, "supra-village sphere," part has also been issued--is one of the more impressive attempts to synthesize the whole of Indonesian history in the space of a few pages, though his major thesis that the main trend has been a movement toward anomie individualism as a result of Western penetration is perhaps not wholly beyond cavil. The Coolie Budget Report consists mainly of statistical material on wages, standard of living, etc., of a sample of plantation workers in the immediate pre-war period. It is technically one of the best socio-economic surveys--and, in its matter-of-fact way, one of the most damning--ever made in Indonesia, though the scholar may wish to consult the full original report, of which this is only the main volume.
Dr. Dohrenwend's volume is an attempt to take interview and other material collected (not under her direction) by students of the University of Indonesia and manipulate it so as to come to some conclusions about the determinants of the degree to which the village takes, or fails to take, responsibility for its own affairs. It is a mere exercise, and not a very interesting one at that.
CLIFFORD GEERTZ
University of Chicago
---
Book Review, in: The Journal of Asian Studies, Vol. 21, No. 3 (May, 1962), 413-414.
---
online source: http://www.jstor.org
JSTOR's Terms and Conditions of Use provides, in part, that unless you have obtained prior permission, you may not download an entire issue of a journal or multiple copies of articles, and you may use content in the JSTOR archive only for your personal, non-commercial use.
The Journal of Asian Studies is currently published by Association for Asian Studies. Please contact the publisher regarding any further use of this work. Publisher contact information may be obtained at http://www.jstor.org/journals/afas.html.
Each copy of any part of a JSTOR transmission must contain the same copyright notice that appears on the screen or printed page of such transmission.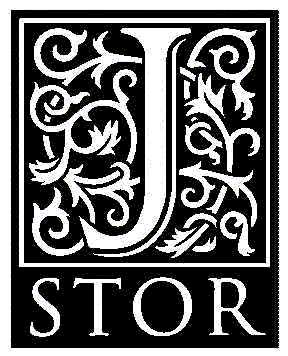 ---
Using this text is also subject to the general HyperGeertz-Copyright-regulations based on Austrian copyright-law (2001), which - in short - allow a personal, nonprofit & educational (all must apply) use of material stored in data bases, including a restricted redistribution of such material, if this is also for nonprofit purposes and restricted to the scientific community (both must apply), and if full and accurate attribution to the author, original source and date of publication, web location(s) or originating list(s) is given ("fair-use-restriction"). Any other use transgressing this restriction is subject to a direct agreement between a subsequent user and the holder of the original copyright(s) as indicated by the source(s). HyperGeertz@WorldCatalogue cannot be held responsible for any neglection of these regulations and will impose such a responsibility on any unlawful user.
Each copy of any part of a transmission of a HyperGeertz-Text must therefore contain this same copyright notice as it appears on the screen or printed page of such transmission, including any specific copyright notice as indicated above by the original copyright holder and/ or the previous online source(s).
---